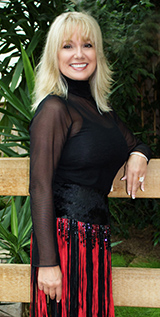 Penny is proud to announce that she is now a spokesperson for
TOTAL PEOPLE PLUS Multivitamin
Formulated by Dr. Harry Anderson as seen on
Total People Plus is a multivitamin / mineral pack with a
proprietary formula to give your body all the help
it needs to perform at its maximum potential.

Safe, effective, and easy to take it can help improve
your daily routine regardless of your activity.
More info - click here
Relax-Focus-Learn-Excel*
180 Capsules - $35.00


plus $6.25 flat rate shipping for 1st bottle; add'l bottles in same order shipped FREE.